27 Feb

ESSEX COUNTY EXECUTIVE DIVINCENZO PRESENTS 15TH ANNUAL STATE OF THE COUNTY ADDRESS Multi-Media Presentation Outlines Achievements and Improvements of 2017 and Outlook for Things to Come in 2018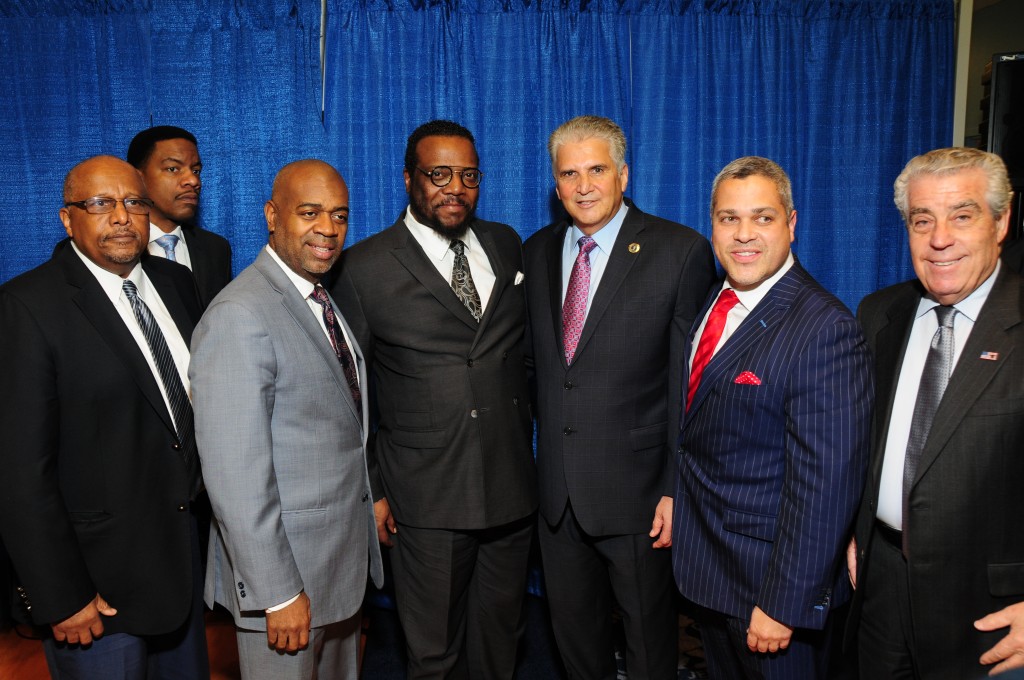 Cedar Grove, NJ – Essex County Executive Joseph N. DiVincenzo, Jr. presented his 15th annual State of the County Address on Monday, February 26th in the Essex County Hospital Center in Cedar Grove. The multi-media presentation outlined County achievements and improvement projects completed in 2017, highlighted the services and programs offered by Essex County and announced plans for 2018.
Before the County Executive took to the podium, a three-and-a-half minute video delved into some perceptions the general public may have about Essex County government. In the vocational school district, students may learn traditional building trades, but the programs of study have been expanded to include Agricultural Science, Law and Public Safety, Computer Programming and other emerging professional fields. High unemployment rates are combated with job training and readiness programs. In addition to providing family-friendly a fun visit, Turtle Back Zoo is engaged in a variety of education, conservation and endangered species protection programs. The Correctional Facility offers a model re-entry program to help inmates prepare for their release.
DiVincenzo began with the Aa rating the County received from Moody's Investor's Services, which is one step away from the highest financial rating. He described his administration as "A corporation whose conservative budget practices and sound fiscal policies grew its fund balance from a deficit to a surplus. A team that believes in leaving the county in better shape than it inherited. A network that strives to bridge the gap for families in times of need. A steward that preserves our open spaces. And an advocate that continually enhances our quality of life."
"Our web of support services goes beyond the young and old, and a variety of programs are available to anyone regardless of their stage in life. Often our perception of government doesn't reflect the true reality of the work that our 3,500 employees do," he noted. There is compassion in Essex County, with a variety of programs and services that assist special needs children, veterans, those struggling with mental illness, those experiencing financial hardship and vulnerable senior citizens. In the Division of Family Assistance and Benefits, SNAP applications (formerly food stamps) are processed at a 96 percent timeliness rating, making it one of the most effective offices in the country. In the Division of Training and Employment, an innovative partnership with UPS saw 78 residents hired with the shipping corporation providing transportation to and from the worksite.