21 Jun

ESSEX COUNTY EXECUTIVE DIVINCENZO ANNOUNCES OPENING OF MILL STREET BRIDGE IN BELLEVILLE Project to Modernize Infrastructure Completed in Just Four Months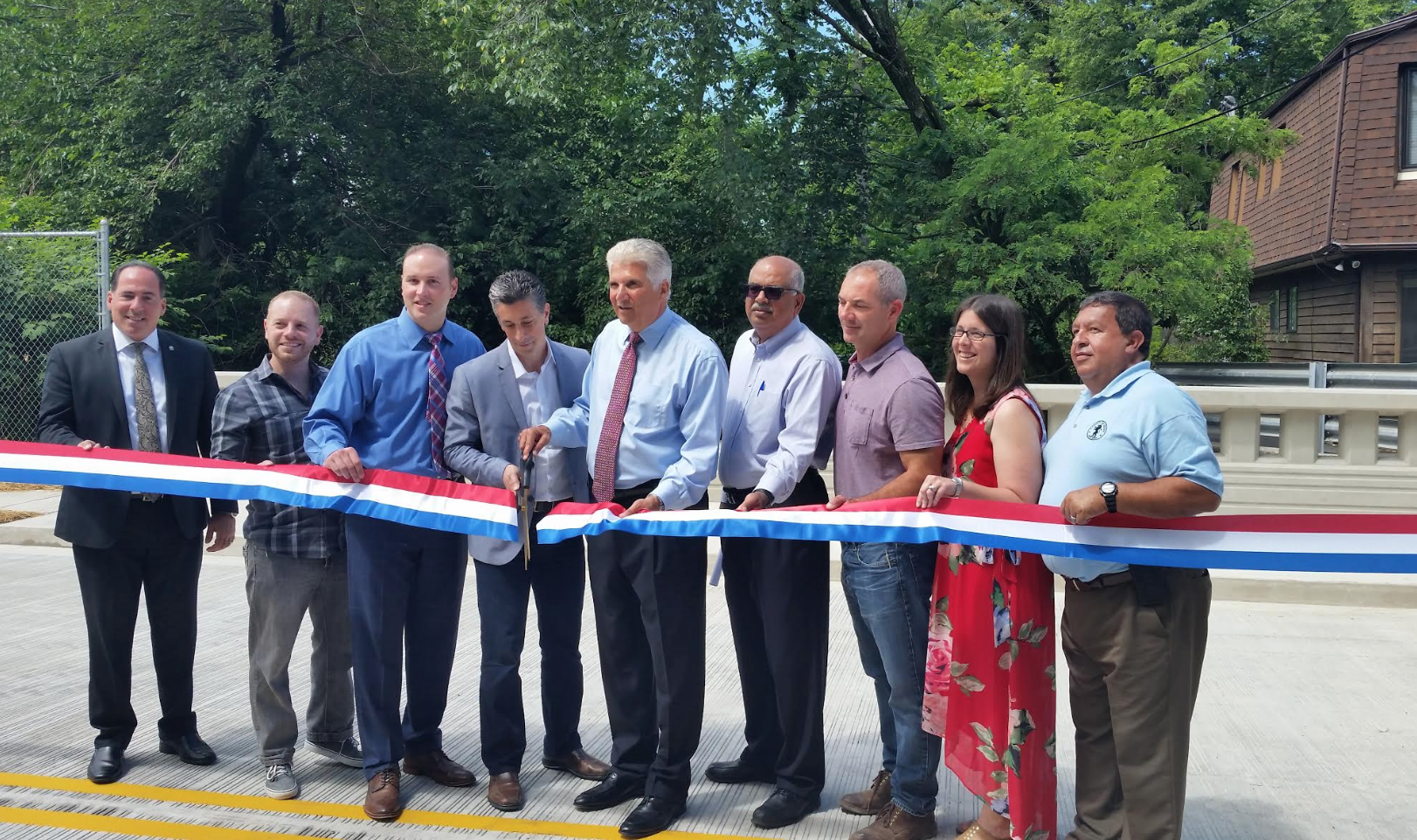 Belleville, NJ – Essex County Executive Joseph N. DiVincenzo, Jr. announced that the modernization of the Mill Street Bridge in Belleville has been completed and the roadway was reopened on Thursday, June 21st. The project, which was completed two months ahead of schedule, is part of the County Executive's ongoing initiative to upgrade infrastructure to provide the most modern and safe conditions for pedestrians and motorists.
"It's always difficult when we modernize a bridge because the road is closed and the community is disrupted. We are pleased that construction was expedited and completed two months ahead of schedule," DiVincenzo said. "We are always looking at ways to upgrade our infrastructure so that it meets current demands. The Mill Street Bridge was an example of a bridge that had to be replaced because it was built during an earlier time and was creating problems because it did not meet current design standards," he added.
"We all know the County Executive gets projects done quickly, but he is also out there getting grants to fund these improvements. The number one issue for our residents is public safety, and modernizing our infrastructure is an important part of that," Freeholder Len Luciano said.
"This is a great project for Belleville and we look forward to working with the County Executive on future improvements for our residents," Mayor-elect Michael Melham said.
"We are pleased with the new bridge and that fact that it was completed ahead of schedule," Councilman Vincent Cozzarelli said.
Located near the intersection of Mill Street and Montgomery Street, the new bridge is constructed with steel stringers and a reinforced concrete deck, sidewalks and parapets. To meet current design standards, the roadway was widened so that the travel lanes in both directions are 16 feet wide. The original concrete and steel structure crossing the Second River was constructed in 1942. In the latest inspection report, the bridge was described as being functionally obsolete because the dimensions of the bridge were too small to meet current design standards.
Area Engineering, Inc. from Hopewell, N.J., was awarded a $235,000 contract to design the new bridge. Sparwick Contracting, Inc. from Lafayette, N.J., as awarded a publicly bid contract for $633,092 to perform the construction work. The Essex County Department of Public Works monitored the project to ensure delays were avoided. Funding is from the NJ Department of Transportation's Local Bridges Future Needs Grant Program. Construction was originally scheduled to last six months, but it was completed in just four months. During construction, the bridge was completely closed and traffic was detoured around the area.
Other infrastructure projects undertaken by Essex County in Belleville include the repaving of the Branch Brook Park roadway from Mill Street to Washington Avenue; the modernization of the Belleville Avenue and Franklin Avenue intersection with new traffic signals, striping and signage; and repaving Franklin Avenue from Franklin Street in Newark to Joralemon Avenue in Belleville. Essex County has received a grant from the NJ Transportation Planning Authority to modernize the intersection of Mill Street and Franklin Street with new traffic signals, striping and signage.