24 Oct

ESSEX COUNTY EXECUTIVE DIVINCENZO ANNOUNCES COMPLETION OF PROJECT TO REPAVE PEDESTRIAN WALKWAYS AND PARKING AREAS IN ESSEX COUNTY BELLEVILLE PARK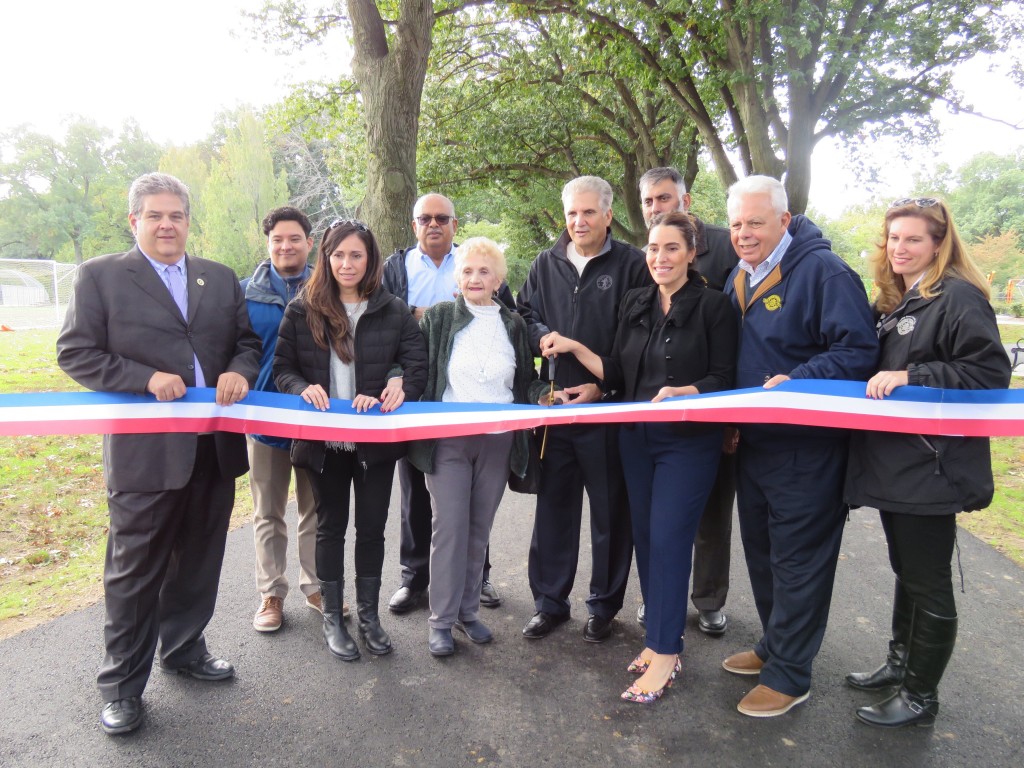 Belleville, NJ – Essex County Executive Joseph N. DiVincenzo, Jr. announced the completion of a project to repave all pedestrian walkways and parking areas in Essex County Belleville Park on Tuesday, October 23rd. In addition, park benches and trash receptacles were added, curbing was repaired and trees pruned. The upgrades are part of the County Executive's ongoing initiative to enhance park facilities so that they continue to meet the needs of the community.
"Pedestrian walkways are a vital part of any park as they allow visitors and residents to comfortably enjoy the park facilities for leisure and exercise," said DiVincenzo. "These improvements to the park will ensure that the needs of the community are met," he added.
The Essex County Department of Public Works designed the improvements to the walkways and monitored the project to ensure delays were avoided. Sita Construction from Goshen, N.Y., received a publicly bid contract for $548,548 to perform the construction work. The project was funded with a grant from the Essex County Community Development Block Grant Program. It began in August and was completed in just three months.
Revitalizing Essex County Belleville Park
In 2005, a new restroom building was constructed in the park along with the original playground as part of a $948,914 project funded with grants from the NJ Green Acres Program and the Essex County Recreation and Open Space Trust Fund. The senior building received a facelift in 2014 as part of a $354,972 project. In addition, the original playground was modernized in 2017 as part of a $875,174 program funded with the Essex County Capital Budget and grants from the NJ Green Acres Program and the Essex County Recreation and Open Space Trust Fund.
The Essex County Park System was created in 1895 and is the first county park system established in the United States. The Park System consists of more than 6,000 acres and has 23 parks, five reservations, an environmental center, a zoo, Treetop Adventure Course, ice skating rink, roller skating rink, three public golf courses, golf driving range, two miniature golf courses, four off-leash dog facilities, a castle and the Presby Memorial Iris Gardens. At 32.7 acres, Belleville Park is the eighth-largest park in Essex County's system. Land for the park was purchased in 1915 and construction of the park was completed in 1922.